You Feta Believe It's Spring at Beefsteak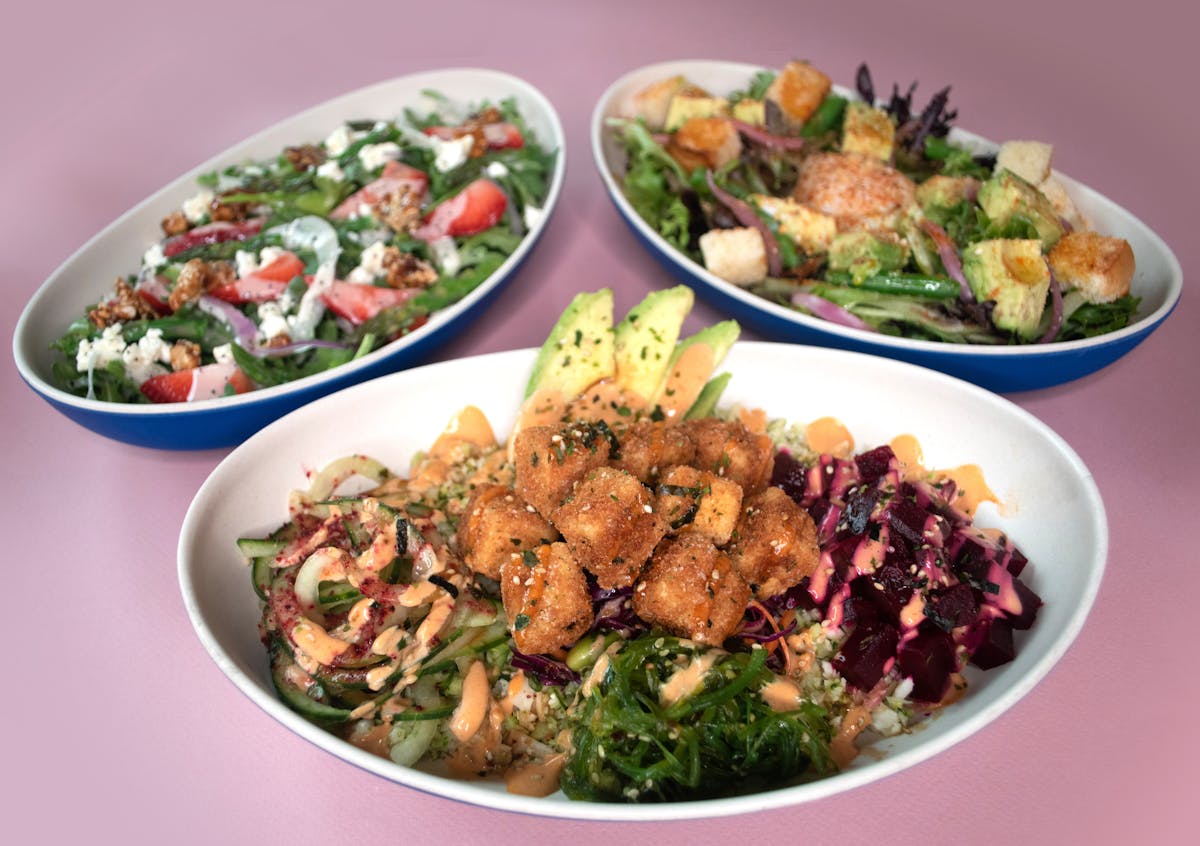 The season's best fruits and veggies are on the menu this spring at Beefsteak! From returning guest favorites to brand new chef-crafted veggie creations, we're celebrating the season with delicious bowls and salads to satisfy any veggie craving.
Fresh from the fields, strawberries are the sweet star of the Feta Believe It, an arugula salad with (you guessed it) salty feta cheese, shaved fennel, and sesame spiced walnuts.
FETA BELIEVE IT $10
Arugula, Shaved Fennel, Asparagus, Feta, Shaved Red Onion, Strawberry Slices, Sesame Spiced Walnuts, Honey Poppy Seed Dressing
In the mood for a sushi roll? Try the Broc n' Roll, our latest warm veggie bowl with crispy panko tofu, broccoli and cauliflower rice, yum yum sauce, and seaweed salad. The best part? This bowl is totally vegan.
BROC N' ROLL $12
Cauliflower Broccoli Rice, Yum Yum Sauce, Crispy Tofu, Avocado, Cabbage Slaw, Spiraled Cucumbers, Pickled Beets, Seaweed Salad, Furikake, Soy Ginger Dressing
Plus, we're bringing back a guest favorite: the Avo-Toasty! Enjoy the best of brunch any time, with a poached egg atop avocado, toasted brioche, and fresh greens.
AVO-TOASTY $9.5
Leafy Greens, Avocado, Pickled Red Onions, Green Beans, Toasted Brioche, Poached Egg, Sherry Vinegar, Extra Virgin Olive Oil, Corn Nuts, Smoked Paprika, Black Pepper, Sea Salt
You can also give any of our bowls and salads a spring-up by adding the true veggie star of the season. It's the perfect addition to the Eden, a Beefsteak classic, featuring our favorite green veggies like green beans, broccoli, and zucchini.