Main content starts here, tab to start navigating
TFG Employee Support Fund Gift Card
As the COVID-19 pandemic continues to take a growing toll on the hospitality industry, we've been overwhelmed at the outpouring of support from our guests about alternative ways to support the DC-area Beefsteak and TFG Family.
In response, we've created a special edition ThinkFoodGroup "Employee Support Fund" e-gift card, with 100 percent of the proceeds going directly to our employees during this challenging time. This special e-gift card, valid at most of our restaurants including DC-area Beefsteaks, is available via our website until June 15 and is currently available at a 20 percent discount.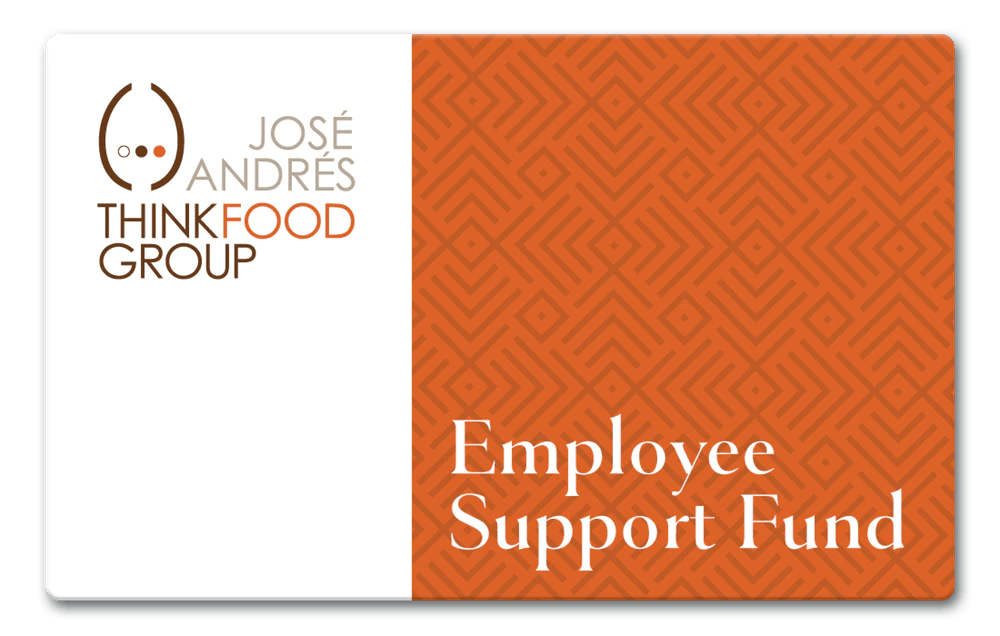 These e-gift cards will support our employees in two important ways:
1) Fifty percent of all proceeds will help extend compensation and health benefits for our employees as long as possible
2)The remaining 50 percent will support ThinkFamilyFund, our company's non-profit organization that provides financial relief to TFG employees and their families experiencing extreme hardships
Thank you for your past and continuing loyalty to our restaurants. And we appreciate any additional support for our employees in these unprecedented times.
José Andrés & the Beefsteak team
These online gift cards start at $25 and can be used at any ThinkFoodGroup managed restaurant -- America Eats Tavern, Beefsteak
(Washington DC locations) China Chilcano, Jaleo (Washington DC; Bethesda, MD; Crystal City, VA; Orlando, FL), Oyamel, Mercado
Little Spain, Zaytinya, barmini and minibar by José Andrés -- for the purchase of goods and services. Not valid at the following
locations -- The Bazaar by Jose Andres (Beverly Hills, CA & South Beach, FL), Somni, é by Jose Andres, Bazaar Meat, Jaleo Las Vegas,
China Poblano, and Fish by Jose Andres at Atlantis, Paradise Island.