Time For A Tuna Up!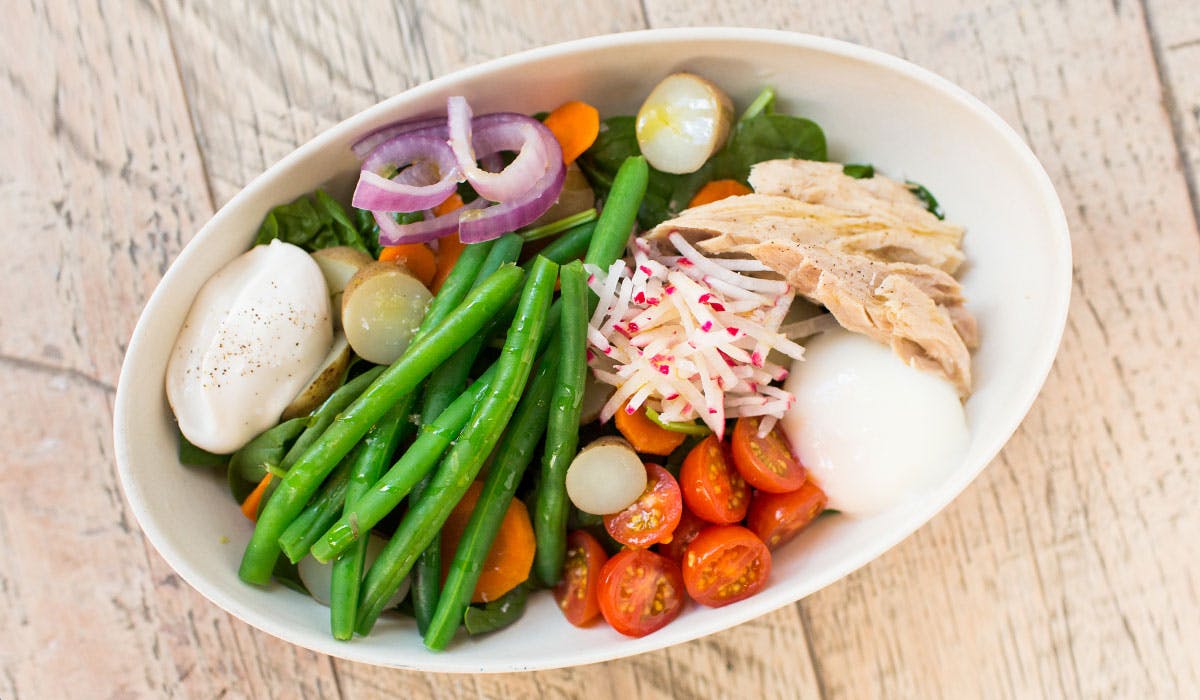 While vegetables may take center stage at Beefsteak, our proteins are strong supporting players. Each menu item, from fresh milk mozzarella to locally produced chicken sausage, is hand selected by our team of chefs and experts for their high quality, rich nutrients, and delicious flavor. The newest addition to Beefsteak's offerings, our Spanish White Tuna brings together the bounty of Spain's seas and America's farms in a bowl.
With 3,000 miles of coastline, it's no surprise that seafood is a staple of Spanish cuisine. One of the most popular preparations of Spain's seafood is canning, a centuries long tradition that preserves the fish and shellfish at the height of their freshness and flavor. These conservas, or tinned food, are not your average canned seafood that most Americans are familiar with.
Called Bonita del Norte, which literally translates to "Northern Beauty," this tender, flavorful tuna is fished from the Cantabrian Sea in northern Spain using line-caught, traditional methods. The tuna is cooked immediately after it's caught and hand-packed in olive oil to seal in its rich flavor and heart healthy nutrients. This special tuna is produced by La Pescadora, from the Serrats family, a Marine Stewardship Council certified sustainable producer who has used the same handmade process since its founding by the Serrats family in 1890. One bite will show you what this incredible fish should really taste like.
While Spanish tuna would be a delicious addition to any warm veggie bowl or salad, we're partial to the Tuna Up - a new warm veggie bowl that debuted on our winter menu. The Tuna Up puts a Beefsteak spin on the iconic tapa Ensalada Campera, a favorite of fans of José's Jaleo, featuring key ingredients like green beans, fingerling potatoes, and Spanish tuna, with an added boost from a flavorful onion blend, creamy vegan mayo, and bright radishes. Catch this bowl while you can – it disappears when our spring menu arrives in March!