Cool Treats for Hot Days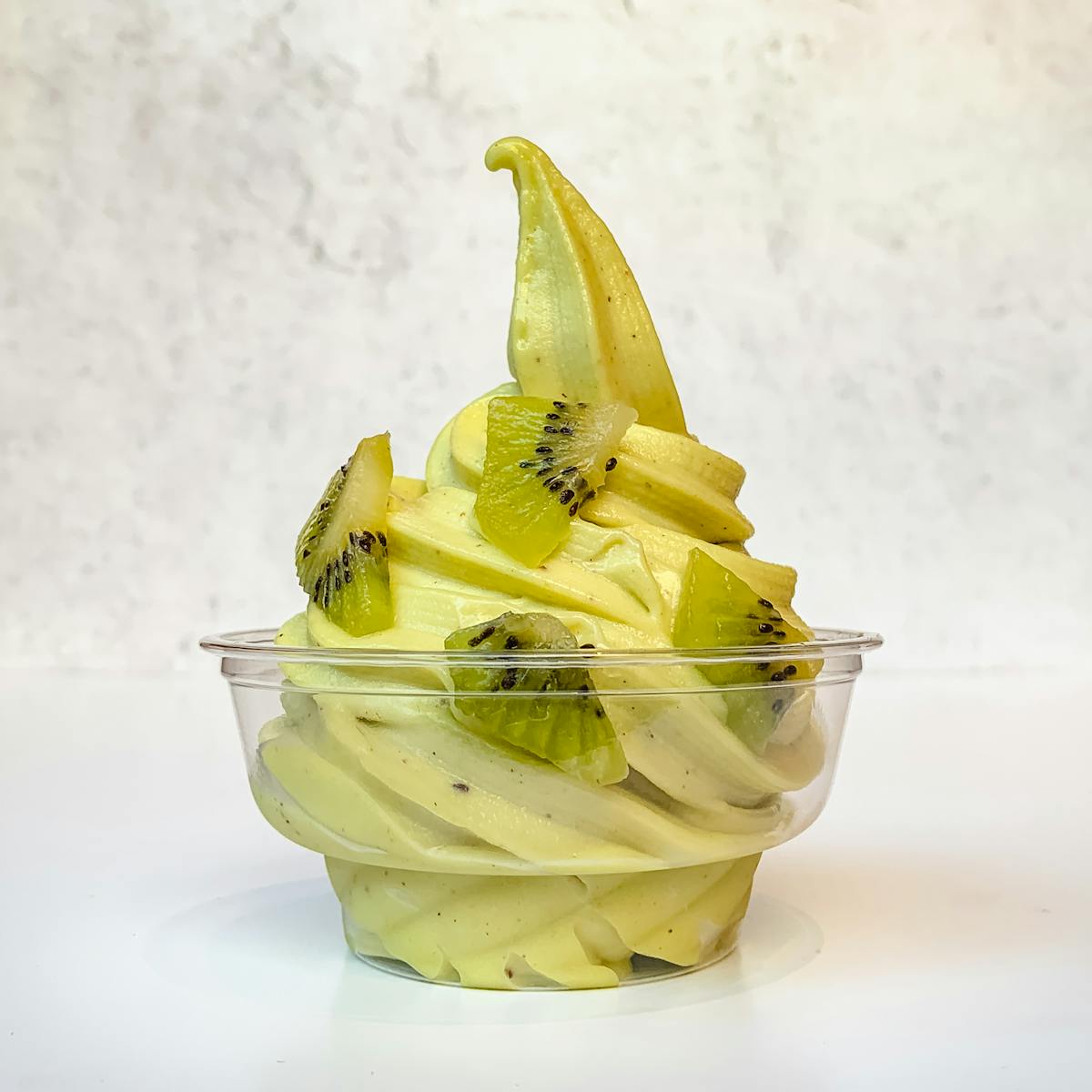 Temperatures may be rising, but at Beefsteak we're keeping cool with our new seasonal line up of house made soft serve ice cream. Like our menu of bowls, burgers and salads, our soft serve recipes were created by ThinkFoodGroup chefs to give you the ultimate cool treat made from the best ingredients. This spring, we're serving up refreshing cups of dairy-free Cherry, Kiwi, and swirl soft serve.
Cherry Soft Serve
Beefsteak's Cherry Soft Serve strikes the perfect balance between sour and sweet, for a bright bite perfect for an afternoon pick me up. Made from Sour Morello Cherries, this dairy-free soft serve is topped with steeped dried cherries, coated with Pedro Ximenez Sherry Vinegar from Spain, a favorite of our chefs.
Kiwi
This spring, it's not just the trees that are turning green. Made using fresh kiwi, the dairy-free Kiwi soft serve is uniquely sweet yet mellow, with undertones of melon and berries. Topped with fresh kiwi slices, it's delicious on its own or as a palate cleanser after a Beefsteak bowl, burger or salad. Swirl with Cherry for the best of both!
Plus, every Wednesday, you can add a small cup of soft serve to your bowl, burger, or salad when you order in the Beefsteak app. All you have to do is add a 2 oz cup of your favorite flavor and we'll apply the discount at check out.