The Vegetables Unleashed Basket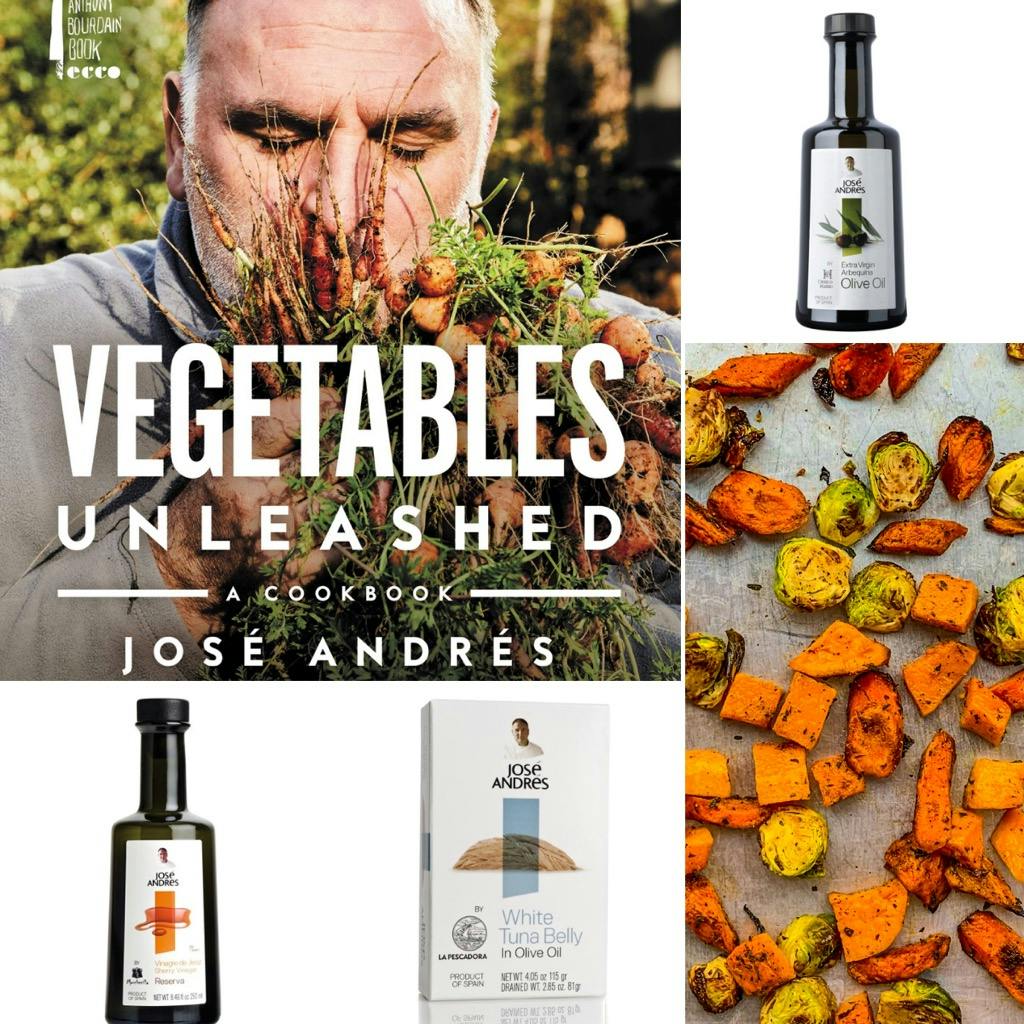 Bring the veggie universe home with the limited-editionVegetables Unleashed Basket! Whether you're an expert home chef or just starting your journey in the kitchen, we've got you covered. Crack open your new copy of Vegetables Unleashed and learn new ways to prepare your favorite veggies, from Broccoli Pesto to Barbecue Cauliflower, with some help from José Andrés Foods' Sherry Vinegar, Olive Oil, and Spanish Tuna. Plus, you can choose two sets of pre-chopped seasonal veggies and chef-crafted herb oil for perfectly roasted veggies at home, all packaged in a signature Beefsteak Crate for you to keep. And, with the Beefsteak Bodega's collection of specialty Spanish foods and the fresh produce you need to try any recipe, you'll be exploring the wild and wonderful veggies for many meals to come.
Includes:
Vegetables Unleashed by José Andrés
Choice of 2 Veggies with Herb Oil - Butternut Squash, Zucchini, Brussels Sprouts
José Andrés Foods Arbequina Extra Virgin Olive Oil
José Andrés Foods Reserva Sherry Vinegar
José Andrés Foods Bonita de Norte White Tuna
Available for pickup only through the Beefsteak App, Website or in-store ordering.