Summertime Superstars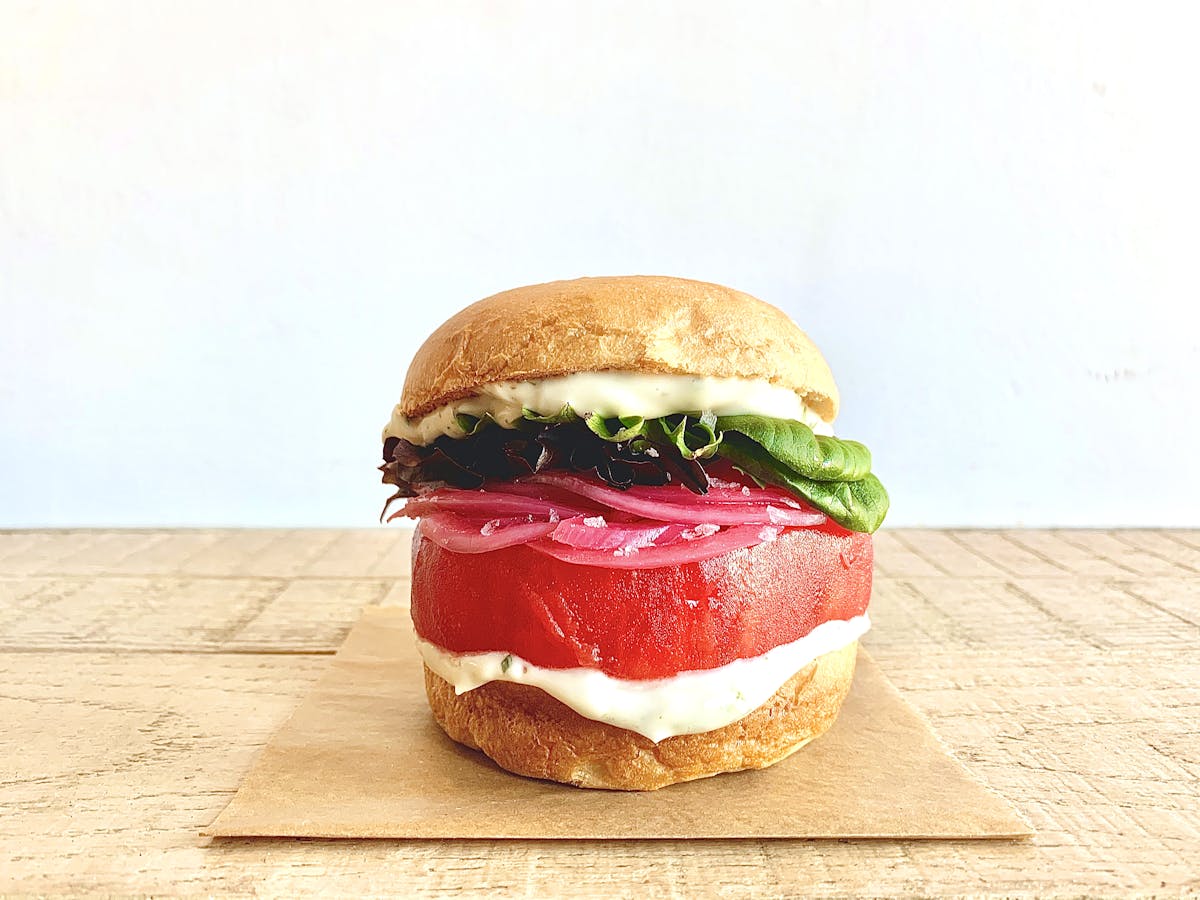 This summer, tomatoes, strawberries, and crisp greens are taking center stage at Beefsteak. We're enjoying the season's best fruits and veggies in our latest lineup of bowls, burgers, and salads.
Bite into a Beefsteak Burger for a true taste of summer, featuring our namesake tomato, cool lettuce, tangy pickled onions, and vegan caper mayo, all on an olive oil brioche bun. Though we enjoy it year-round in a bottle, our signature Gazpacho Bowl is perfect for hot summer days. The classic chilled Spanish soup, an ode to founder Chef José Andrés' native Spain, is topped with crunchy cucumber, fresh tomatoes, radish, and green onions.
We've been enjoying strawberries all spring in Feta Believe It, our newest salad, but with temperatures rising we're swirling them into Strawberry Soft Serve! This dairy-free seasonal favorite is delicious on its own or swirled with Pink Guava Soft Serve, with hints of fresh orange. Download the Beefsteak App to enjoy a 2oz cup of your flavor of choice for just $1 with your bowl, burger, or salad when you order on Wednesdays!
BEEFSTEAK SUMMER MENU
Beefsteak Burger $7
Beefsteak Tomato, Pickled Red Onions, Leafy Greens, Herb Caper Mayo, Extra Virgin Olive Oil, Sea Salt on an Olive Oil Brioche Bun
Gazpacho Bowl $9
Spanish Chilled Gazpacho Soup of Tomato, Cucumber, and Bell Pepper topped with Leafy Greens, Scallions, Cherry Tomatoes, Diced Cucumbers, Radish, Extra Virgin Olive Oil
Beefsteak Burger Picnic Box $40 | Serves 2
Picnic Box for 2 | Beefsteak Burger (2), Seasonal Fruit (2), Gazpacho Bottle (2), Chips (2), Lg Lavender Lemonade (1), Choice of Chocolate Chip Cookie OR S'mores Rice Krispy Treat (2)
S'mores Rice Krispy Treat
Rice Krispies, Marshmallows, Butter, Graham Cracker Crumbs, Chocolate
Strawberry Soft Serve 2oz $2 | 5oz $5
Strawberry soft serve with hints of lemon topped with fresh sliced strawberries
Pink Guava Soft Serve 2oz $2 | 5oz $5
Pink guava soft serve with hints of orange topped with fresh orange segments
Pro Tip: Enjoy the best of both worlds with a swirl!