Spend $25, Earn a $5 Meal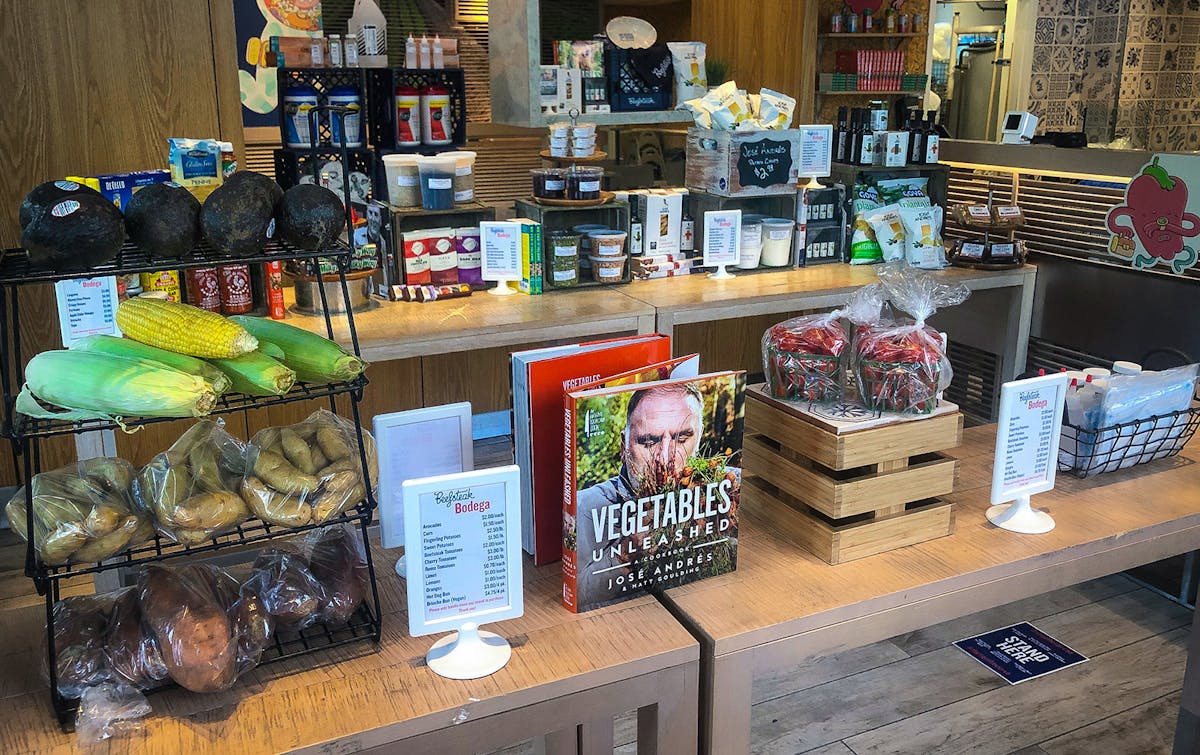 Bring home the best of the Beefsteak Bodega and when you spend $25 using your app you'll get your favorite burger, bowl, or salad for just $5!
From fresh produce, to house-made sauces and dressings, to sanitizing products, and specialty Spanish foods, the Beefsteak Bodega has the everyday essentials you need, all in one place. Not sure where to begin? Check out our shopping lists, inspired by our signature menu items, or order the Ultimate Beefsteak Basket to bring the best of the veggie universe home.
Click HERE to redeem your reward or download the Beefsteak App to start your cart and pick up your specially priced bowl, burger or salad, and Bodega haul, today!
Fresh Picks: Shop the Bodega with these special lists, created by our team to bring the season's best ingredients home for $25+, each unlocking this limited-time promotion
The Ultimate Beefsteak Basket: Choose from our collection of classic and seasonal bowls, burgers and salads for $5 before you create your own at home with this special basket
Vegetables Unleashed by José Andrés
Beefsteak Apron
Beefsteak Bowl
Beefsteak Burger Kit for Four with Four Spindrift Sparkling Waters
Eden: Turn your fridge into the garden of Eden with this list inspired by the iconic bowl
Zucchini
Cucumber
Green Onion
Broccoli
Fresh Spinach
Green Beans
Avocado
Lemon Honey Dressing
Arbequina Extra Virgin Olive Oil
Beefsteak Burger: Enjoy a Beefsteak Burger for lunch today and bring home a Burger Kit for Four, plus sides, for a weekend picnic
Beefsteak Burger Kit for Four with Four Spindrift Sparkling Waters
José Andrés Chips
Cubed Watermelon
House-made Coleslaw
Avo-Toasty: Order this hearty salad for dinner tonight for $5 when you shop the Bodega's brunch essentials
Avocado
Fresh Eggs
Olive Oil Brioche Buns
Butter
Greek Yogurt
Heavy Cream
Chicken Sausage
*Terms & Conditions: Offer only valid for orders placed in the Beefsteak Rewards App for $25+ in Bodega items. Pickup only, Bodega and meal must be in the same order. Add-ons not included in discount.