Cool Treats for Hot Days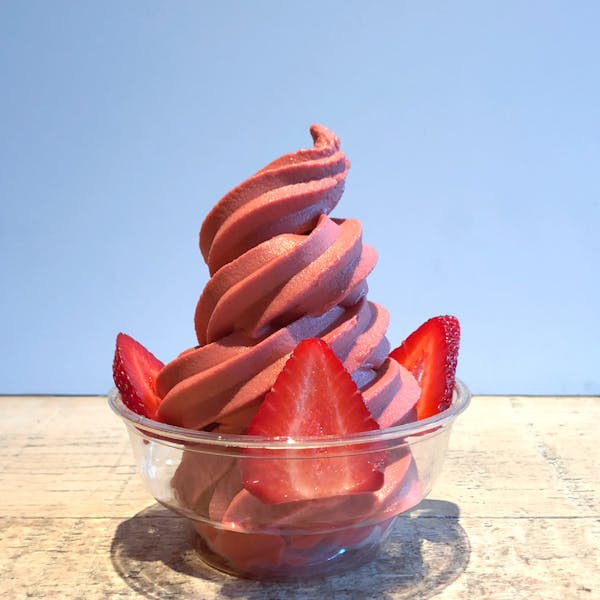 Temperatures may be rising, but at Beefsteak we're keeping cool with our new line up of house made soft serve ice cream. Like our menu of bowls, burgers and salads, our soft serve recipes were created by ThinkFoodGroup chefs to give you the ultimate summer treat made from the best ingredients.
Beat the heat with a refreshing cup of dairy-free Strawberry soft serve, with a hint of lemon, and topped with farm fresh sliced berries. Enjoy a refreshing cup of dairy-free Mango soft serve, with chili lime salt and zest of fresh lime. If you can't decide, don't worry - enjoy the best of both worlds with a swirl!
Skip the coffee shop and join us for a cup on the patio for a midday break or pickup your cup with dinner to-go. Plus, on Wednesdays, when you order a bowl, burger or salad for pickup, you can enjoy a small cup on us. Just order in-store, through the Beefsteak App or online to get your cup!