Introducing Butterfly Taco y Tortas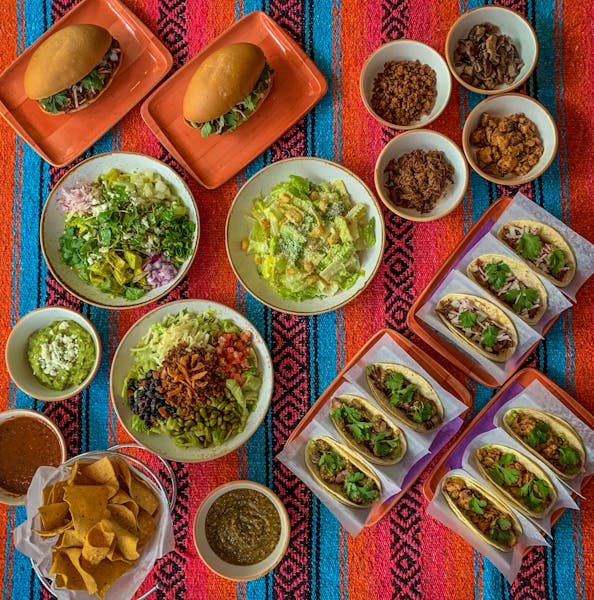 A New Pop Up Lands at Beefsteak GWU
Take your taste buds on a tour of Mexico City's vibrant street food culture and Mexico's rich regional diversity with Butterfly Tacos y Tortas, a new pop up at Beefsteak GWU!
Inspired by its sister restaurant Oyamel, Butterfly began its journey at ThinkFoodLab, the R&D-driven concept from ThinkFoodGroup, in the spring of 2018. This fall, Butterfly has landed at Beefsteak with an innovative menu of tacos and tortas, as well as a selection of fresh salads, salsas and guacamole.
For veggie lovers, we recommend the Taco Hongos and Torta de Hongos, each featuring savory grilled mushrooms, guacamole, and house-made salsa serrano. In the mood for something meaty? Try the Taco Pollo a la Parilla con Aguacate, with marinated chicken, guacamole, and house-made salsa chipotle. Plus, with a little help from the Veggie Universe, Butterfly's menu now includes a Faux Taco Salad, featuring plant-based taco meat, chili edamame, black bean salsa, and avocado dressing.
Butterfly is available on all major delivery platforms, as well as for pick up or dine-in at Beefsteak GWU.
Taco Thursday:
Order in-store on Thursdays to enjoy half-price tacos all day!