Bowls for Goals Spotlight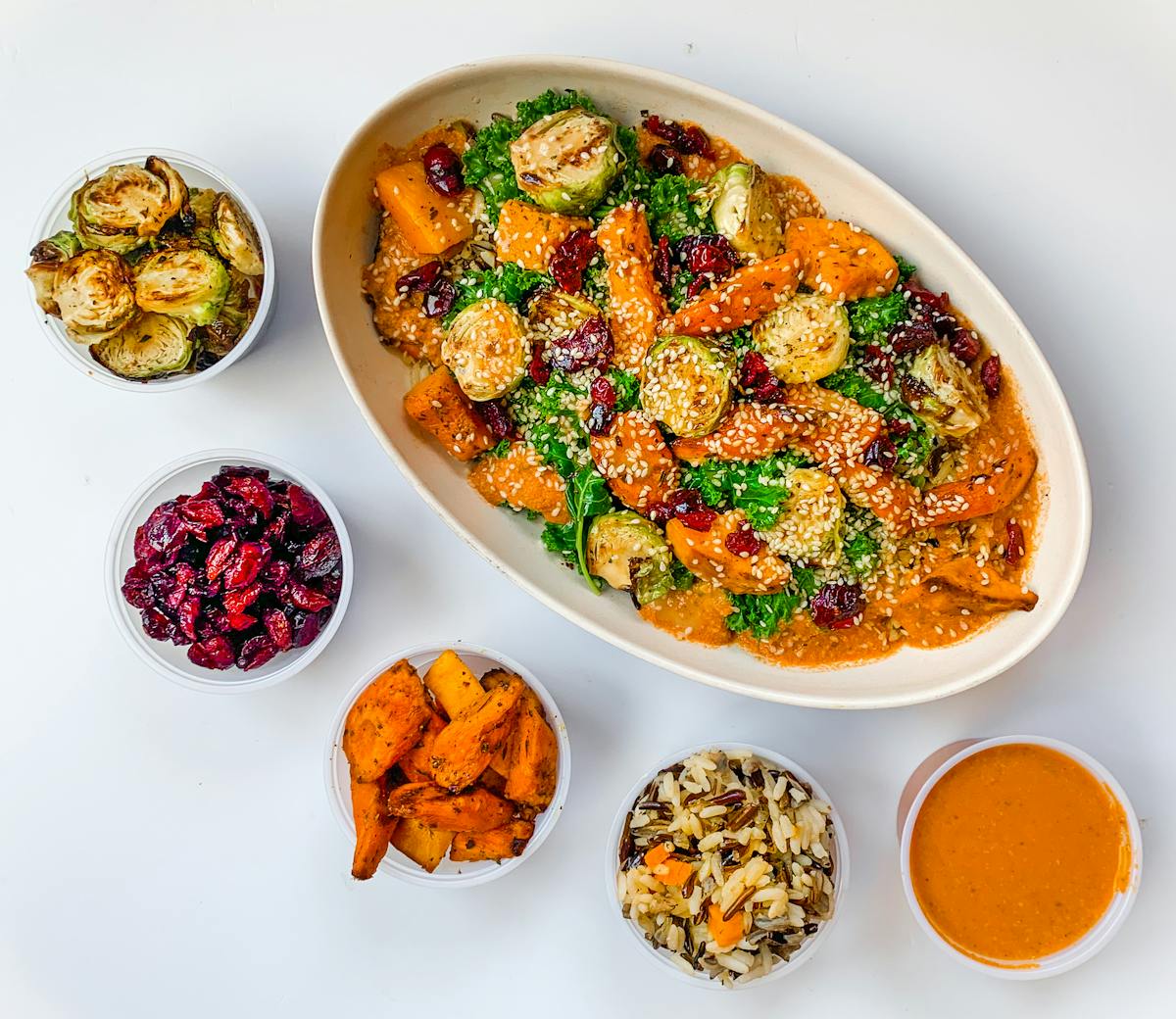 Unleash the Power of Veggies in 2021
The year may be new, but at Beefsteak, our celebration of the wild and wonderful world of veggies continues every day. This January, we're filling our bowls with the best flavors and most nutritious ingredients of the season.
January is prime time for Brussels sprouts, kale, and sweet potatoes, which come together in our seasonal Fall of the Wild warm veggie bowl. Plus, if you're looking to reduce or eliminate meat from your diet this year, this hearty bowl is vegan but sure to satisfy any carnivore. Check out what's inside, or as an add on to your next order, in this month's Bowls for Goals feature:
Roasted Veggie Blend
The cruciferous cousin of kale, Brussels sprouts are high in fiber, vitamin K, and other key nutrients. When combined with antioxidant rich sweet potatoes and potassium packed carrots, this trio of roasted veggies are full of flavor and the nutrients you need to feel your best.
Wild Rice Pilaf
At the base of this bowl is the new wild rice pilaf, a blend of nutrient dense wild rice and fresh cut vegetables. A favorite of health conscious chefs, wild rice has a good balance of proteins, carbohydrates and fiber. You can add this limited-time grain to your next custom bowl too!
Dried Cranberries
Cranberries are so much more than a staple on holiday tables. Americans consume 400 million lb. of cranberries each year, including Beefsteak guests who enjoy them dried atop salads and bowls. Heart and gut healthy, this tart treat brightens every bite.
Stay tuned all month long for more in-depth guides to the Beefsteak menu, tips for preparing veggies at home, and ideas for customizing your bowls to meet your goals!