Baseball, Burgers & Beefsteak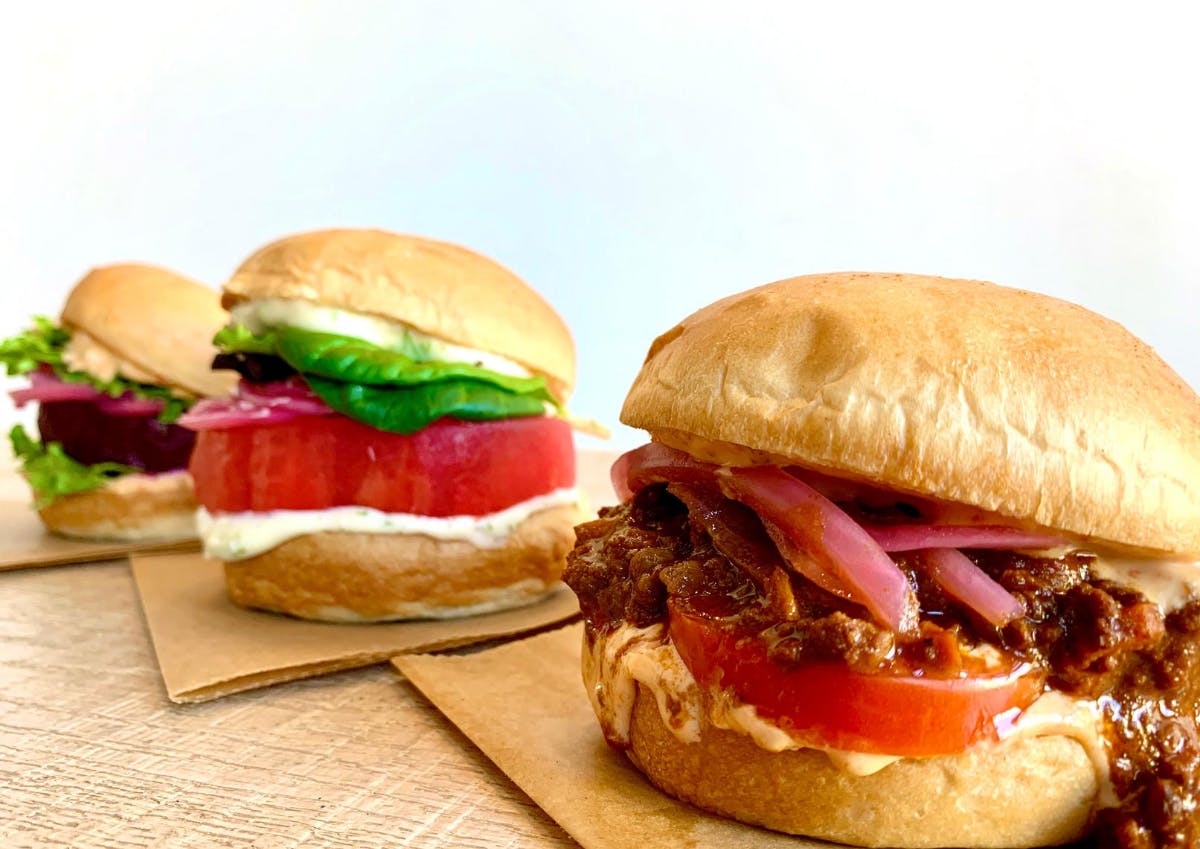 Celebrate the Washington Nationals return to the field the Beefsteak way, with delicious game day bites. While we can't be in the stands, we'll be enjoying our line up of plant based burgers at home. For something meaty, dig into a Faux Joe Burger with plant-based protein, savory chilorio sauce, chipotle mayo and pickled red onions. Beat the heat wave with our summer special Beefsteak Burger, with the season's juiciest beefsteak tomato, or the classic BEETsteak Burger, featuring a seasoned beet. Shop the Beefsteak Bodega for Stachowski's hot dogs and sausages for a stadium experience!
Watching the game with your home team? We've got you covered with our Burger Boxes for Four. Choose your favorite burger to build your way at home with these special kits. Plus, each Burger Box comes with four Spindrift Sparkling Waters on us! Add a large bag of José Andrés Chips and a few of our housemade S'mores Rice Krispy Treats for the ultimate game day spread.
Beefsteak Game Day Burgers