A Very Veggie Valentine's Day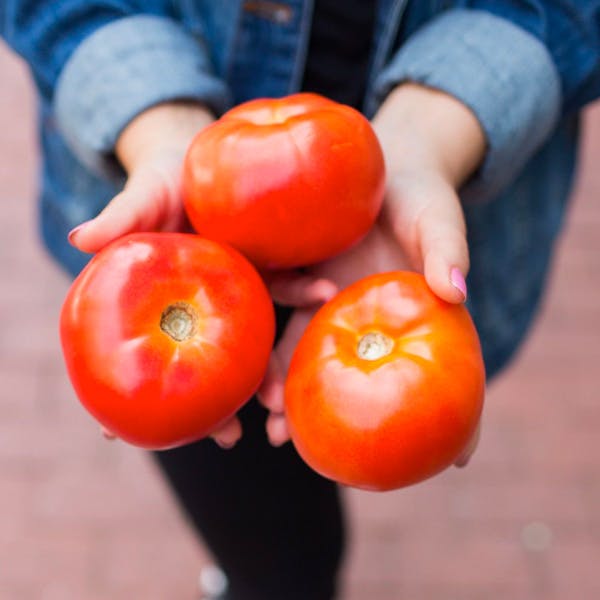 Beefsteak loves you veggie much, so this Valentine's Day we've gathered the best gift, date night, and special dinner ideas from across the veggie universe just for you.
Whether you're looking for a fun way to celebrate with your family, sweet treats, a surprise home-cooked meal for a special someone, or to share the veggie love with chef-curated gift packages, we've got you covered.
Date Night
Dinner and a movie is the perfect date night, even when your house is the restaurant and the theatre. Shop the Beefsteak Bodega for everything you need to create a delicious meal at home with our collection of grains, chef-crafted sauces, and fresh veggies. Don't forget movie snacks! A large bag of José Andrés chips is the ultimate salty, crunchy popcorn replacement and for something sweet, we recommend a few Pumpkin Whoopie pies. Chef Kisha Marshall, the creator of this guest favorite dessert, suggests a classic rom-com like You Got Mail and Ghost for your date night.
Family Fun Night
This year, Valentine's Day is for everyone, including family! Before your date night at home, have some fun with the kids with a make your own pizza night, a guaranteed crowd pleaser. The Beefsteak Bodega has all the toppings you need to make delicious pizzas including tomatoes, basil, fresh mozzarella, and Stachowski's chicken sausage. Of course, it's not a pizza night by Beefsteak without veggies! We like to add zucchini, spinach, mushrooms, and red onion to ours.
Hello, Home Chef
There's nothing more special than sharing a home cooked meal with the one you love, but preparing such an important dinner can be a little intimidating. Beefsteak is here to help! Bring home the Vegetables Unleashed Basket for everything you need to make a delicious dinner and creative cocktails this Valentine's Day. Browse the pages of José Andrés' Vegetables Unleashed for recipes like a vegan Pisco Sour from sister restaurant China Chilcano, tapas from Jaleo, and more! Plus, the Basket includes José Andrés Arbequina Extra Virgin Olive Oil, Reserva Sherry Vinegar, Bonita del norte (Spanish white tuna), and your choice of two chopped veggies for roasting in Beefsteak Head Chef John White's herb oil.
Give the Gift of Veggies
Not sure what to give the person who has everything? We suggest the entire veggie universe! Beefsteak gift cards are a fun and delicious gift, perfect for the veggie Valentine in your life. The Beefsteak Bodega also features a collection of specialty Spanish foods from José Andrés and a collection of cookbooks perfect for planning future date nights.